Products
We collected all good products for our customer
Mat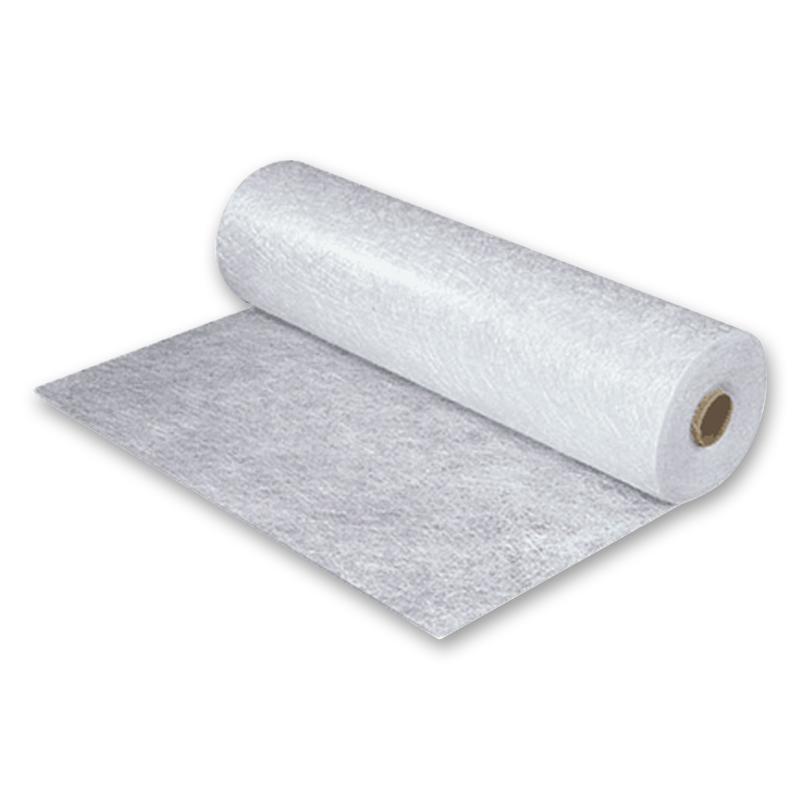 Excellent weight uniformity, Fast wet out, Easy air release, Excellent transparency of finished products Excellent laminate clarity, Low resin consumption
High Breaking Strength of dry and wet condition, Rapid wet-through Easily conforms to complex shapes, while providing a smooth finished surface
multi-resin-compatible, Easy shape adaptation, Easy impregnation, Excellent mechanical properties
Even thickness, Good tensile strength, Dimensional stability, Better wet out and resin flow.
Roving
Multi-compatible for polyester, vinyl ester and epoxy, Excellent unwinding performance Low resin demand, Rapid and complete wet out
Easy processing and excellent performance, Minimum fuzz, High compressive strength Multi resin systems compatible
High strength, excellent alkali and acid resistance, strong adhesion with resin, easy dissolution in styrene, with top stiffness and lucrativeness, widely used as an ideal reinforcement, material
Excellent chop ability, Good moldability, Easy air release, Moderate wet-out, good fiber dispersion Compatibility with multiple resins
Woven roving
Woven roving is a bidirectional fabric made by interweaving direct roving, woven roving is compatible with many resin, such as polyester, vinyl ester and epoxy resins.
Woven roving is a high-performance and widely used in processes such as in hand pay-up, molding, pultrusion for the production of boats. automotive parts. furniture, sport facilities and other fields.
Warp and weft roving aligned in a parallel and flat manner, resulting in uniform tension

Densely aligned fibers, resulting in high dimensional stability and making handing easy.

Easy shape adaptation and impregnation, fast and complete wet out in resins

Excellent mechanical properties

Good transparency
Stitch mat
Stitched mat is made of chopped fiberglass strands randomly dispersed and laid on the forming belt, stitched together by a polyester yarn. Mainly used for Pultrusion, Filament Winding, Hand Lay-up and RTM molding process, applied to FRP pipe and all kinds of Pultrusion profiles products, etc.
Even thickness, high wet tensile strength retention

Good moldability, Good drapability and easy operation

Excellent rollout characteristics and effective reinforcement

Good wet-out in resins and high productivity
NEO Seal B-3
The NEOSEAL branded non-hardening putty series are highly demanded for most of the customers in Japan and also worldwide.

Since originally manufacturing sealing compound in 1956, our sealing products have been widely applied for many fields such as constructions, vessels, train and cars especially for public works. Together with NEOSEAL B-3 preferred extensively.
Rack

The popular shelf is perfect for storing all kinds of things. Frames and beams have a strong, high-performance interlocking structure. but inexpensive and there is no need to install accessories. It helps reduce costs as well. It is the most popular rack to install. because it is easy to install and can be adjusted according to needs.
Designed in First in First Out system, products are arranged in the oldest order to the other side of the first and second pallet. The speed of the casters can be adjusted. make the operation go smoothly Reduce labor and usage area by 25-50%.
PAPER
100% Long fiber wood pulp manufacturing, Surface meticulous, anti-solvent, toughness, no paper powder
High pull / high water absorption / high oil absorption One-time use of environmentally friendly materials without pollution, Solvent resistance. Make the oil quickly dry, soft, more convenient to use. Can be used in alcohol / toluene /paint /printing

Product Description
Item: 026 thin long fiber Wipes
Material: 100% pure wood pulp making.
Basis weight: 26g / m2
Size: Width 25.5cm (± 1cm) × length 1000M
Color: white

Apply to

All solvents (paint, oil, water category, chemicals,)

Automobile engine.

Mechanical maintenance.

High-tech precision instruments.

Stencil printing industry.

All kinds of mechanical processing.
Scope of application: Aerospace precision technology/High-tech factory/GMP factory (medical biotechnology / cosmetics factory / food factory)/Clean car engine/Car locomotive waxing/Precision parts wiping maintenance/Laboratory maintenance.

Material properties:
Made by synthetic fiber PET and RAYON,
Using special synthetic techniques,
The surface fiber is smooth and the fiber is not easy to fall off.
Soft materials do not scratch the clean surface.
High temperature and antistatic, can be used with a variety of solvents.
For clean room class level Class3-9

Product Description
Items : V6033F Nonwoven Wipe
Material : PET + Raylon
Basic Weight : 55(±5)g/m2
Size : 33cm × 33cm x 75P
Quantity : 24packet / carton
Color : white

Apply to

Dust-free environment

Equipment and tools

Car paint

Laboratory

Photoelectric plant

semiconductor

Circuit board

Special printing
Hotmelt adhesive
Type
Thermoplastic hotmelt adhesives based on:
– Thermoplastic Polyurethane (TPU)
– Co-Polyamide (CoPA)
– Co-Polyester (CoPES)
– Ethylen Vinyl Acetate (EVA)
– Polycaprolactone (PCL)
– Terpolymere (PO)
– Polypropylene (PP)
– High-Density Polyethylene (HDPE)
– Low-Density Polyethylene (LDPE)
– Polyvinyl Alcohol (PVA)
– Customized Blends
Application :
For technical application as in automotive, base, intermediate and surface materials as well as metal sheets and nonwovens are laminated to composites with specific properties: dimensionally-stable or elastic, insulating against heat, sound or moisture, hard-wearing, easy-care, soft handle.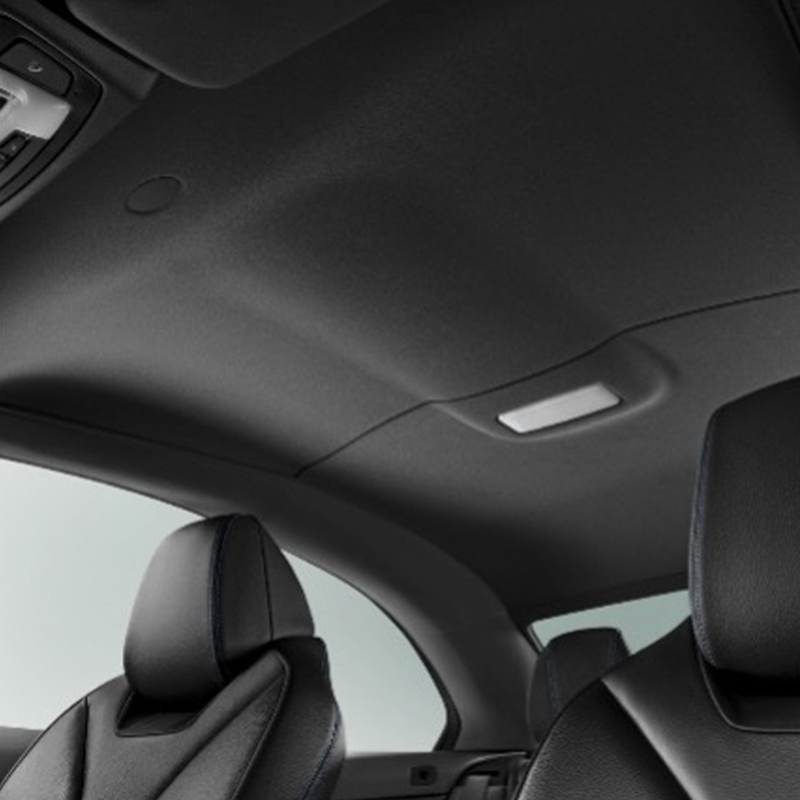 The spectrum of exclusive leather products is becoming ever more diversified and production requirements more demanding. Stability for luggage and cases. Durable elasticity and wearing comfort for footwear. Good dimensional stability for car steering wheels. Ultra-soft handle for leather fashions. Hard wearing surface for car seats and upholstered furniture.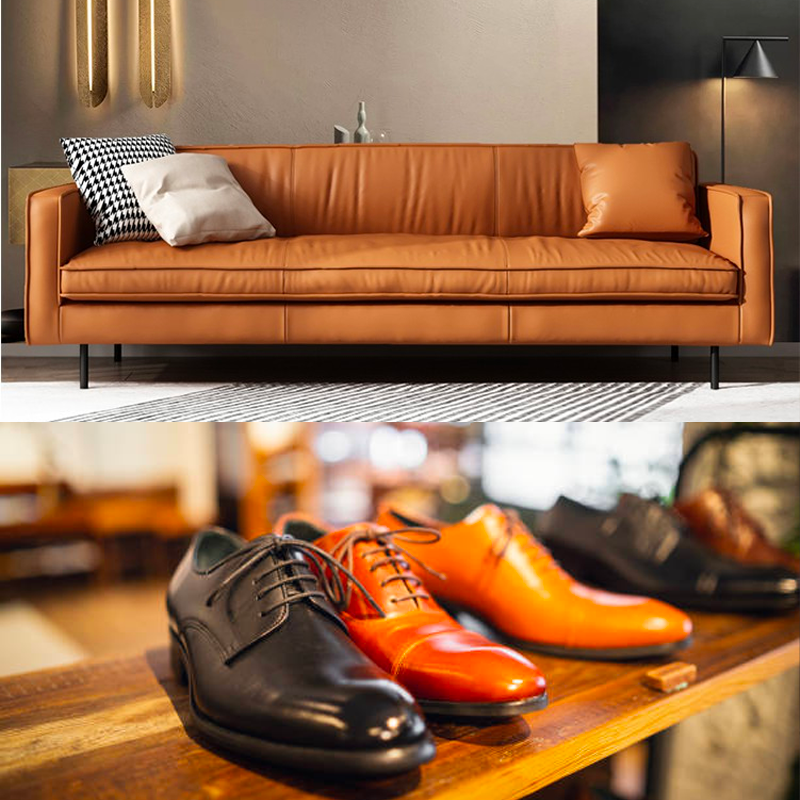 In the building construction sector foils, roof trussed films and foam tubes are made environment-friendly from various substrates by means of hotmelts: Insulating against heat, chill and moisture;
sound proofing on the roof; connecting by floor carpets; giving structures on walls. And also composite material like Aluminum Honeycomb panel etc.
Fits like glove: This compliment not only implies a perfect cut, but often also a good hotmelt adhesive: Interlining stabilize fabrics; increase wearing comfort; preserving shape; supplement special material properties; resistant to washing, dry-cleaning, steam treatment and temperature; as well as strike-back sure.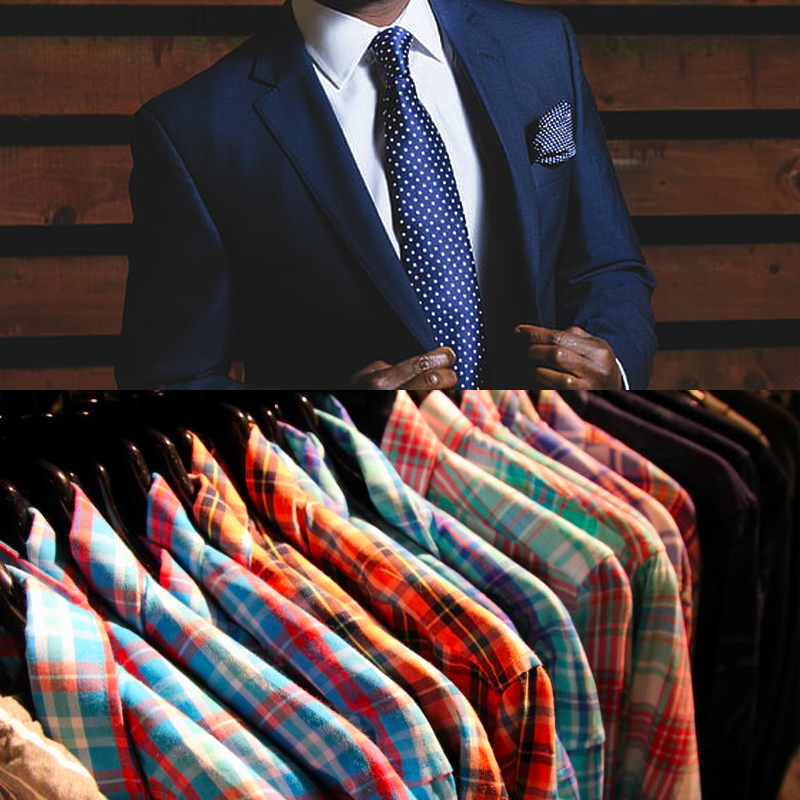 Polyurethanes (PUR) Products and solutions
Flexible foam
• Upholstered furniture
• Mattresses
• Car seats
• flexible
• hard-wearing
• lightweight
• readily moldable
Rigid foam
• Insulating materials for buildings and refrigerators
• Insulating
• rigid
• lightweight
Thermoplastics
• Sports and leisure
• Automobile components
• tough
• flexible
• resistant to cold and heat
Most PU-foam goes into mattresses or upholstery
PU is the dominating insulation material as well as the structure frame
PUR rigid foam: A unique insulant
Density; 30-80 kg/m³ (12-36- kg/m²)

Compression strength; 0,1 – 0,6 Mpa

Tensile strength; 0,2 – 0,9Mpa

Compression set; 4 – 10%

Thermal conductivity; 20 – 30 mWK-¹m-­¹
Silicone stabilizers for Conventional flexible foam
Struksilon silicone stabilizers are polyalkyleneoxide-modified polydimethylsiloxanes designed to provide benefits compared to conventional organic products. Struksilon silicone stabilizers are hydrolysable and/or non-hydrolysable and the polyether group is bound to the silicone backbone via Si-C or a Si-O-C linkage.
These products have a non-ionic character. They differ in the siloxane and polyether chain lengths; the degree of functionalization; the ethylene oxide content and the polyether capping group.
By careful controlling all these parameters, our products are designed to be used as stabilizing agent's inpolyurethane rigid as well as flexible foams.
Surface active agents, or surfactant, are products that, at very low concentrations, markedly reduce the interfacial surface tension of liquid-gas, liquid-liquid and liquid-solid interfaces. Depending upon their behavior, at such interfaces surfactants can function as wetting agents, emulsifiers, detergents, foaming agents, solubilizes, etc.
Applications
PU rigid foam

Flexible slab stock foam
Struksilon 8183
Conventional flexible slab stock and box foam (low to high density)

Highest foam
High pressure machine
In nowadays there are many product which made from polyurethane especially for Automotive product such as seating, Headlining, Steering wheel etc. But not only automotive business that relates to PU application, there is also PU panel, cold room and refrigerator business too. Tokio Engineering Co.,Ltd. is specialist for PU injection machine. we can design and prodcue the injection machine by customized.
The high pressure foaming machine that is our core product clears a high quality standard and offers usability to customer.

Steering wheel production system
The steering wheel molding system with adopted Stationary type. Many kinds, small lot production realize distinguished cost performance.
lt is possible for the increase and decrease of production amount flexibly.

Mixing head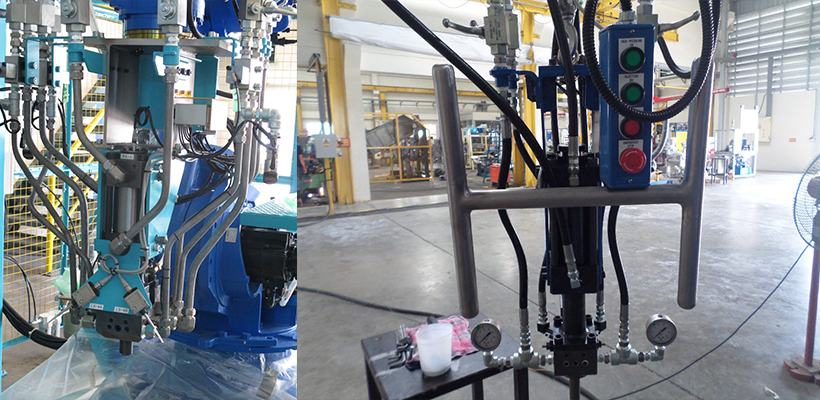 Chiller
HTI-A/W series industrial chiller is mainly applied in Plastic & Rubber industry,it can accurately control the molding temperature and shorten the molding cycle, increase the product quality and improve the production efficiency. They are also widely used in Metel working, Mechanical & Engineering, Chemical & Pharmaceutical, Food & Beverage, Laser, Electronics indudtry, Textile, Electroplate, Semi-Conductor testing, Water jet, Vacuum coating, Construction and Military.